Here's one of entries for our Valentine's Day Couples Contest!  Emily (Lunaladyoflight) and Jeremy (Subwayeatfresh) are cosplaying as Fuu Hououji and Ferio from Magic Knights Rayearth.  Jeremy used our Chronos wig in Forest Green! While Emily did not use one of our wigs for this cosplay we recommend taking our Theia Wig in Autumn Gold as a base wig and styling in the curls that Fuu has!  Look on to see some more about their cosplays!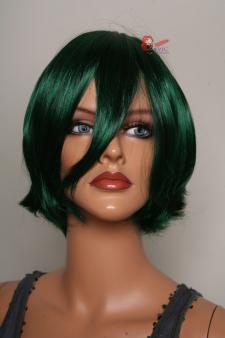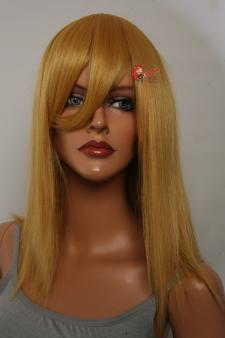 -What inspired you to do these cosplays?
We both love MKR and wanted to do an old school cosplay together.
-What got you into cosplay?
I have always loved costumes. For years I pestered my mom when she made my halloween costumes. When we got a computer I found out about cosplay through the internet. However I didn't start cosplaying officially until 2007 when I was in college. My first costume was Super Sailor Moon. Ever since them I've jumped in with both feet.
-Why do you love cosplay?
I love making something 2D into a 3D garment. The list of beautiful designs never ends and seeing how other artists have created the same garments is something I love.