Here's one of entries for our Valentine's Day Couples Contest! Emma and Ben are cosplaying as Lulu and Wakka from Final Fantasy X. While neither of these cosplayers used our wigs we have some recommendations for wigs that you can style into these characters' looks! For a Lulu cosplay we recommend taking our Dionysus Wig in Black (replaced by Theia) and pulling it up into Lulu's bun. We then recommend taking our 45″ weft extensions in black and sewing them into the wig before you braid her braids in. For a Wakka cosplay we recommend styling our Apollo Wig in Autumn Orange! Look on to see some more about their cosplays!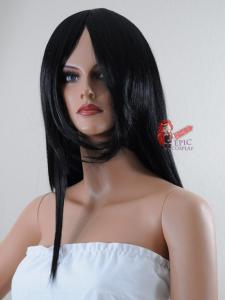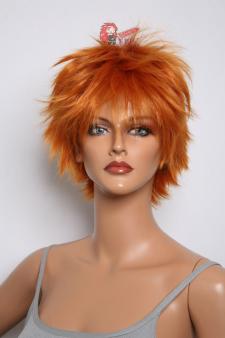 -What inspired you to do these cosplays?
We both love the characters. Ben had actually suggested it on our very first date and we finally got around to cosplaying them a year and half later.
-What got you into cosplay?
Emma – I first wanted to cosplay just because i wanted the outfits, i also had these fantasies back when i was much younger that i was these characters, i guess this is the closest thing to those fantasies xD. Ben – I thought it looked like Fun and i wanted to potray the characters that i grew up to love. I also wanted to meet other people who shared similar interests.
-Why do you love cosplay?
Emma – For two reasons mostly, firstly i've always been the creative type and making cosplay feeds that side. Secondly because of the people. I've made some amazing friends in cosplay whom i cherish, I also met Ben through cosplay and now he's become my husband! Ben – I love it because it's an easy way to make like-minded friends and meet new people. It's also a way to learn new skills and challenge myself.