Here's one of entries for our Valentine's Day Couples Contest!  Grant and Angelina are cosplaying as Minato Namikaze and Kushina Uzumaki from Naruto Shippuden.   While neither of these cosplayers are using our cosplays we have wigs that look very similar to the ones they are wearing! We would recommend that you take our Apollo wig in Canary Yellow and style it to get Naruto's trademark spiky look. For the Kushina cosplayer you see here we recommend that you use our Dionysus wig in Apple Red! Look on to see some more about their cosplays!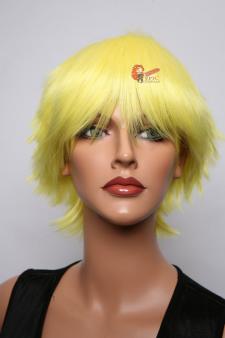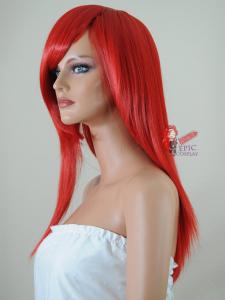 -What inspired you to do these cosplays?
We were five months along with our first child and were attending our first con since being married, and we simply wanted to do something special and memorable from a series we loved.
-What got you into cosplay?
A lifelong love of anime and manga from a young age, for both of us.
-Why do you love cosplay?
We met at a con, and fell in love right away. Eight months later, we were married, and a month after, expecting our little ninja! We've been together since May of 2010, and we'll never, ever stop cosplaying! It's what brought us together, after all!