Here's one of entries for our Valentine's Day Couples Contest!  Hitomi Chan and Michael are cosplaying as Ciel and Sebastian from Black Butler. While neither of these cosplayers used our wigs in their cosplay we have some great styles that would be wonderful to use if you are looking to cosplay as either of these characters. For a Ciel cosplay we recommend our Chronos Wig in Gunmetal Grey. For a Sebastian cosplay we recommend styling our Chronos Wig in Black. Read on to learn more about these cosplays!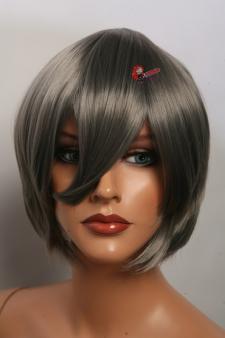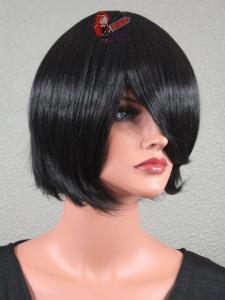 What inspired you to do these cosplays?
We love Black Butler and we love the style of clothing at the time and Michael looks like Sebastian and Hitomi loves the outfit.
What got you into cosplay?
Hitomi started cosplaying through her friends in middle school and Michael started cosplaying as Itachi and wanted to do more.
Why do you love cosplay?
We both love cosplay because its fun to hang with our friends and be able to share of love of anime and manga.
Photographer: Eurobeat Kasumi Photography