Here is one of the entries for our Valentine's Day Couples Contest! IHeartexploding and GoblinCreations are cosplaying as Beast and Joker from the Kuroshitsuji/Black Butler series! Although neither cosplayer used a wig from EpicCosplay, we have some recommendations that would work well for each of those characters. For Beast, we recommend using Hestia Wig in Black and pulling up the curls to get her look. For Joker, we recommend using our Dionysus Wig in Autumn Orange (discontinued, may consider Theia) as a base wig and styling it to get the look that you need. Read on to learn more about these cosplayers!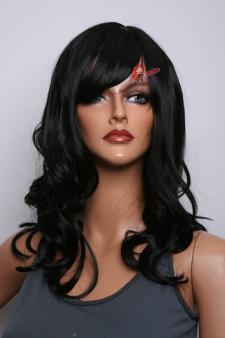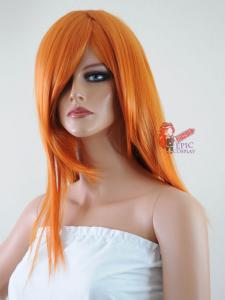 -What inspired you to do these cosplays?
We were inspired by the unique looks of the characters,the sad story,and the bitter sweet love between people who cant say it to one another.The biggest thing though LOVE their clothes,Their story about being circus entertainers and their secret of being professional assassins in disguise : D
-What got you into cosplay?
Iheartexploding:I have always been this way,You could ask my mother and she would tell you i even at 2 years old would dress up as characters and act out as them even as them eating breakfast.What got me more serious in it though was a desire to make some of the more unique characters come to life,This is actually a rare costume for me,I prefer a a challenge like Nuada silverlance,Ivan Isaacs,Dream of the Endless,Geralt of rivia Vlad the impaler etc.But i love all my costumes,Beast though not much of a challenge is a character i love very much.I believe I stayed in cosplay this long however because i have met so many wonderful people and helped them out when they were begining and encouraged and loved them,and I am happy to say ihave friends who have gorgeous amazing costumes now years later < 3
[
GoblinCreations:I started to ask for halloween costumes most kids did now when i was around 8 years old.Princess mononoke and harry potter being two of the first.Then i discovered it was called cosplay a while later and grew to love it!I made a few friends and stared to attend conventions mainly cosplaying characters they suggested because i loved to dress up and act and goof off and have fun as anyone they decided to put me in.It is much different now for the past 5 or 6 years It has been mostly costumes of my own choosing,characters i adore,and occasionally i will join friends to do things with them because i love and respect my friends
-Why do you love cosplay?
We both love cosplay because for one great way to make friends,a great way to do what you love with your friends.Most of all its that you are an artist,actor and mentor all in one.Each of us take the time no matter how poorly a costume may be made to compliment a person who is sitting looking insecure,even if we tell them we like the color.People never forget the people who were always nice to them even after they grow in to beautiful butterflies.We are both thankful to have met the people we met from long time helpful veterans with 40′ years experience to a persons first con ever.i feel like it is the best way to make some of the best friends you will ever have and have a ton of fun walking around and goofing off and having fun.
Photograph is credited to Adam L Photography