Here's one of entries for our Valentine's Day Couples Contest! Impossible Dreamer and Oreo Otaku cosplaying as Snow White and Prince Charming  from Disney's Snow White. While neither of these cosplayers used our wigs for their cosplays we have some styles to recommend in case you are looking to cosplay as these characters in the future! For a Snow White Cosplay we recommend that you take our Theia Wig in Black and use our hot water wig curling tutorial (which can be found here) to style your wig to look like Snow White's hair! To get Prince Charming's hairstyle we recommend that you use our Hermes Wig in Dark Brown! Look on to see some more about these cosplays!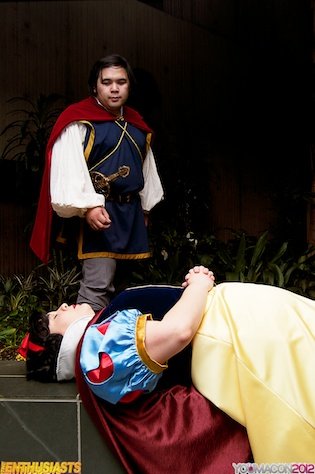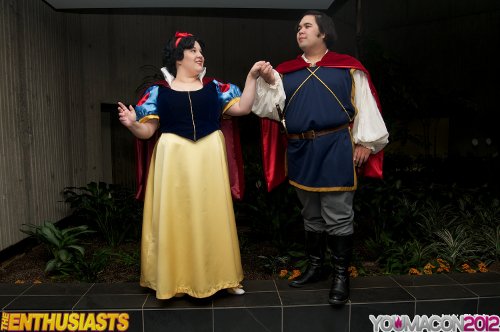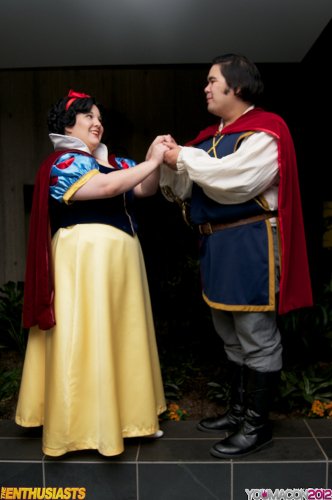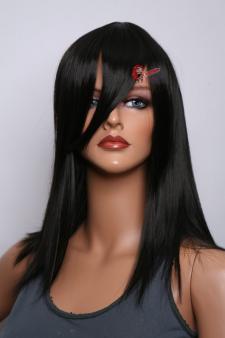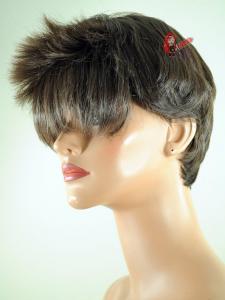 Impossible Dreamer- Snow White
What inspired you to do these cosplay?: I am a Disney fanatic and Snow White is one of my favorite Princesses. When a friend asked me if I'd like to join her Disney Princess group I jumped at the chance. It doesn't hurt that my natural coloring lends itself to the character.
What got you into cosplay?: I have always loved dress up. When I was little, my Mom and Gramma would make be beautiful costumes for Halloween and I would run around in them all year long until they wore out or I out grew them. I loved pretending I actually was the character. I guess I never grew out of that. As I got older I discovered theatre and that love grew. When I was in middle school I was surfing the internet and found a picture of a girl dressed as SailorSaturn. This sparked an immediate interest and I just had to find out more! I didn't start actually cosplaying until I was in high school and wasn't able to attend my first convention until I was in college. But I've now been cosplaying and con going officially for almost 8 years!
Why do you love cosplay?: I love cosplay for several reasons! It is so much fun to dress up and assume the identity of your favorite characters. I have learned many new skills and enjoy the opportunity to learn more as well as put what I've learned towards everyday use ( I can hem my own pants – woohoo!). Getting stopped for pictures and being recognized by people is always fun… but most of all I love the people that cosplay has brought into my life. I have made so many wonderful friends and continue to make more with each con/meet-up/event.
Oreo Otaku- Prince Charming
What inspired you to do these cosplay?:
Katy's Snow White costume.
What got you into cosplay?:
Meeting people who enjoyed the same things I cosplayed got me into it.
Why do you love cosplay?:
I love to cosplay because I love to make people smile when they recognize who I cosplay as.