Here's one of entries for our Valentine's Day Couples Contest! Isabel and Alex are cosplaying as Rapunzel and Flynn from Disney's Tangled. While neither of these cosplayers used our wigs for these cosplays we have a few great styles that can be styled to work perfectly for cosplaying as these characters. For a Rapunzel cosplay we recommend that you use our Asteria Wig in Caramel Blonde and style it with flowers for Rapunzel's look. For a Flynn Rider cosplay we recommend styling our Hermes Wig in Dark Brown. Look on to see some more about their cosplays!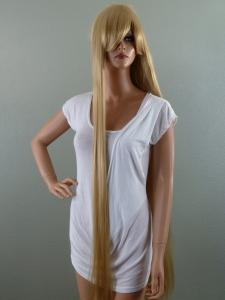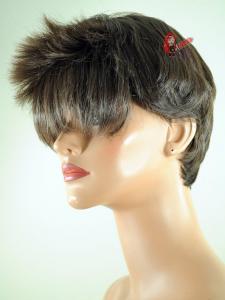 What inspired you to do these cosplays?
I really loved the design elements in Tangled, particularly the colours and the lighting, and was interested in perhaps doing my first Disney Princess cosplay that really felt like a character I could relate to. Alex really loved the sense of humour in the film – it's one of the few Disney films he really identifies with! – so he agreed to be my Flynn. His jerkin also gave me an opportunity to sew with leather for the first time, which was a challenge I really enjoyed! For this cosplay I also made my first corset from scratch. Finding the perfect shades of pink and purple for all the trim became something of an obsession, with poor Alex having to put up with me that whole time!
What got you into cosplay?
I'd like to say it was my lifelong love of sewing (which does play a part!) but really it was one of my best friends needing extra people to make up a large group. Alex and I both joined in her Alice in the Country of Hearts group (myself as Alice, Alex as Ace, the Knave of Hearts) and were hooked ever since. I really enjoy the chance to show off my sewing skills while hanging out with some awesome friends.
Why do you love cosplay?
Cosplaying gives me the chance to express myself. I know it's cheesy, but it's completely true! Before I started cosplay I was an unhappy law student. Two years on, I have changed direction completely – I am taking costume commissions, earning money doing something I love, and am applying at the end of the year to start studying as a costume technician. From hobby to passion, cosplay is a big part of my life now. I'm lucky to be able to share that passion with my boyfriend of four years – so long as I sew everything, and I only make him cosplay the cool characters! 😉
photography by Eugene O'Sullivan of Prince Photography