Here is one of the entries for our Valentine's Day Couples Contest! James and Kayla are cosplaying as Bisca and Alzack Connell from Fairy Tail! Although neither cosplayer used a wig from EpicCosplay, we have some recommendations that would work well for each of those characters. For a Bisca cosplay we recommend using our Nyx Wig in Jade Green( color discontinued. May consider Emerald/ Clover Green) . For an Alzack cosplay we recommend going with our Chronos Wig in Black and styling it to whichever look you need. Read on to learn more about these cosplayers!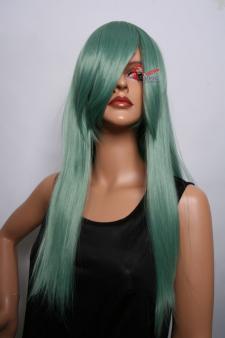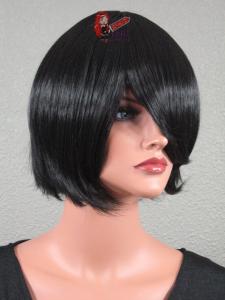 -What inspired you to do these cosplays?
Bisca and Alzack are "the couple" of the guild Fairy Tail. They are background characters but we became attached to them because of their relationship- it is reminiscent of our own relationship and history. The series Fairy Tail goes through a 7 year time skip, and before the time skip we see Bisca and Alzack dreaming of being together. They both like one another, but are afraid to admit their feelings to one another. During the 7 year time skip, they find out about the other's feelings, get together, and get married! So in the post time skip (the version we are cosplaying) they are a happily married couple.
-What got you into cosplay?
Initially, we got into cosplay mostly to have a fun couple activity to do together, but also to show our love of characters and make friends.
-Why do you love cosplay?
Cosplay is "art you can wear", its a wonderful way of expressing love for a character/series and for making friends! Making the cosplay is half the fun, the other half is wearing it!
(Photograph is watermarked and taken by Kashiitan Photography)