Here is one of the entries for our Valentine's Day Couples Contest! Jason DeSomer and Emily Seely are cosplaying as Mario and Princess Peach from Super Mario Brothers! Although neither of these cosplayers used our wigs for their cosplays we have some great styles to recommend in case you are looking to cosplay as either of these cosplayers in the future. For a Mario cosplay we recommend that you take our Hermes Wig in Dark Brown and style it for his look. For a Princess Peach cosplay we recommend styling our Persephone Wig in Rich Butterscotch. Read on to learn more about these cosplayers!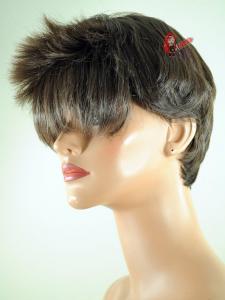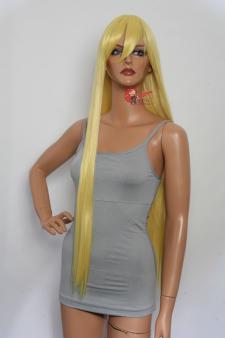 -What inspired you to do these cosplays?
I'm a guy who will destroy any castle for my Princess : )
-What got you into cosplay?
Imagination, fun, photography.. More like, "How could you not be into cosplay?!"
-Why do you love cosplay?
It's the only time that you can see your most beloved characters walking, talking, and having adventures before your eye.  It's so much fun!  Seeing characters interacting with other characters from various series can give you such amazing memories! It's just wonderful and so much talent is involved.
Photographs are credited to Jailbreak Photography and Ashley Anderson Photography.