Here's one of the entries for our Valentine's Day Couples Contest!  Jessa Pruitt (https://www.facebook.com/ryokolovesyou) and Helena Walker (https://www.facebook.com/kilayla) are cosplaying as Sirius Black and Remus Lupin from Harry Potter (Marauder's Era).  Although neither cosplayer used a wig from EpicCosplay, we have some recommendations that would work well for each of those characters. For a Sirius Black cosplay we recommend using our Helios Wig in Black. For Remus, we recommend using our Hermes Wig in Light Brown! Read on to learn more about these cosplayers!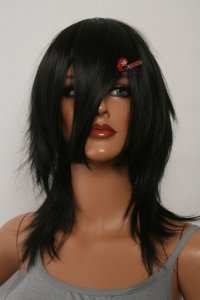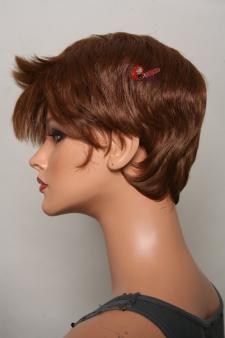 -What inspired you to do these cosplays?
Helena: Sirius/Remus (aka WolfStar) was my first OTP; first "yaoi" pairing, first real pairing of anything, actually. Out of all the Harry Potter books, Prisoner of Azkaban has always been my favorite book and movie both. I connected with Remus and he, above all the others, has always been my favorite character from the series (and that's saying something, seeing as there are many wonderful characters!). After I met Jessa, we found out that we had a LOT in common and that we tend to cosplay either the same character or opposite/associated characters, like in a ship. WolfStar is actually both her and my OTP and we didn't even know this until after we became friends and started talking about our fandoms and ships.
Jessa: I suppose it was natural that I ended up cosplaying Wolfstar. It's my OTP. Harry Potter and the Prisoner of Azkaban has always been my favorite of the series. At some point I had started role playing as Sirius. Then I met my twin, and everything fell into place. We tend to fall into step with the characters, sometimes without realizing it.
-What got you into cosplay?
Helena: I liked anime much before I even knew about conventions. I'd never even heard of cosplay until about my freshman year of high school. My friends would talk about it and then explained it to me.Then, I started going to cons and saw all the cosplayers there. It wasn't an immediate thing for me. The friends that first told me about it ended up being the ones who invited me to join a cosplay group and that was my real beginning, about the year 2007. I've been into it ever since.
Jessa: I suppose I got swept up into it after attending my first convention. I had recently started watching anime ( this was almost 9 years ago! ) and I thought it was the coolest thing to wear a costume and "become" that character. It brought everything to life in a way that I had never imagined, and I was in awe of the concept. Later, I started really enjoying the process of making the costumes, and all of the creativity and ingenuity that went into designing and executing everything.
-Why do you love cosplay?
Helena: I love cosplay for many reasons. For one thing, it gives me a chance to be someone else; and, in doing so, it gives me a chance to express my secret love of acting. Another reason would be that I love being able to find the perfect piece to fit the costume–most of my cosplays are "found item", I find the parts in a thrift shop or department store or even eBay; though our Gryffindor robes were made by Jessa–and just dressing up in general. It also gives me a chance to learn and build new skills and then put them to the test; I may not be great with a sewing machine but I can definitely hand stitch and I adore making props! Cosplay is a creative outlet for me and it's a way to get my mind off my troubles. It's a wonderful hobby and it's help me meet so many wonderful people, like my "twin" Jessa!
Jessa: I love cosplay because it's a challenge, and yet its like magic. When I first started, I was clumsy at it, and so were a lot of my peers. But the more I go to cons, the more I see incredible costumes that are just as good or even better than the designs they're modeled after, and I'm blown away. I see it as people who at one point in time would be considered "weird" for geeking out so much are learning how to sew, to use power tools, to do incredible makeup, to sculpt. Its quite literally an art form. And it takes a lot of time, money, and hard work. It keeps me inspired to do better with each new costume. Plus it's just a lot of fun derping around with your friends in character