Here's one of entries for our Valentine's Day Couples Contest!  Kahoko Himura and Sachiko Pudding are cosplaying as Inuyasha and Kagome from Inuyasha. While neither of these cosplayers used our wigs we have some great recommendations in case you are looking to cosplay as either of these characters in the future! For an Inuyasha cosplay we recommend our Asteria Wig in Classic White. For a Kagome cosplay we recommend our Nyx Wig in Black. Read on to learn more about these epic cosplays!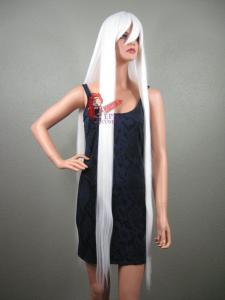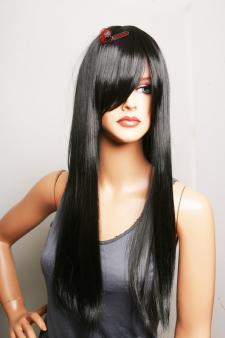 What inspired you to do these cosplays?
We decided to cosplay from this series together because for both of us, InuYasha was one of the first animes we ever watched. These two characters have some really great chemistry and hilarious moments together (while also being our otp!), so it was really easy for us to decide to cosplay them.
What got you into cosplay?
We both made some really great friends who love anime and cosplay. They inspired both of us to try it out. Plus, dressing up as our favorite characters and bringing them to life is too much fun to pass up.
Why do you love cosplay?
We love cosplay because for both of us, it's a wonderful way to express our creativity. Our cosplays are something we can be proud of because we put so much work into them. We both have acquired skills no normal person could even fathom having (or needing!) and have learned a lot about perseverance. The opportunity to meet new and wonderfully talented people keep us coming back to cosplay; in fact, we even met each other through cosplay. Cosplay overall is just a great experience, and gives us a reason to spend all of our money.