Here is one of the entries for our Valentine's Day Couples Contest! Karissa Hodges and Thiem Nguyen are cosplaying as Princess Serenity (Sailor Moon) and Tuxedo Mask from the series Sailor Moon! Although neither of these cosplayers used our wigs for their cosplays we have some wigs that are perfect for cosplaying as these characters! For a Sailor Moon cosplay we recommend that you use our Sailor Moon character wig (discontinued. May consider Asteria). For a Tuxedo Mask cosplay we recommend our Hermes Wig in Black. Read on to learn more about these cosplayers!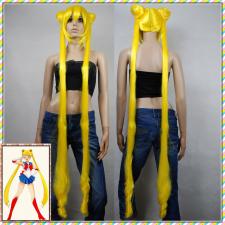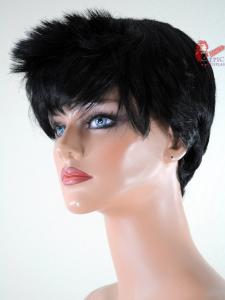 -What inspired you to do these cosplays?
I've always wanted to cosplay Princess Serenity and I wore this dress to prom and he wore his tuxedo mask suit.
-What got you into cosplay?
Anime and Manga
-Why do you love cosplay?
I love cosplaying because when you cosplay I feel like I get to know the character more then just reading or watching the Anime/Manga.