Here is one of the entries for our Valentine's Day Couples Contest!  Kiril and Kelsey are cosplaying as Kamina and Yoko from Gurren Lagann! Although neither cosplayer used a wig from EpicCosplay, we have some recommendations that would work well for each of those characters. For a Kamina cosplay we recommend that you style our Apollo Wig in Teal Blue. For a Yoko cosplay we recommend that you use our Chronos Wig in Apple Red and our 50″ Straight Clipon Ponytail in Apple Red as a base wig and sew in some of our 30″ weft extensions in Apple Red to get her extensions on the sides. Read on to learn more about these cosplayers!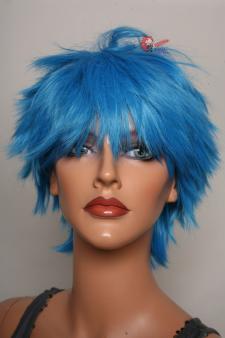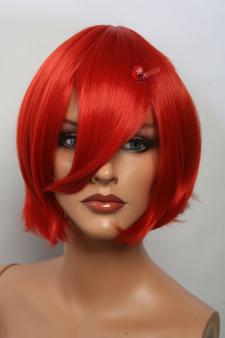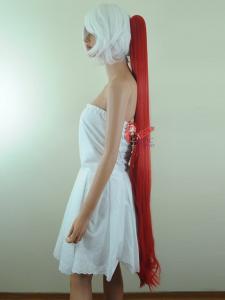 -What inspired you to do these cosplays?
The two of us really love Gurren Lagann. It's our all time favorite anime. The characters are very inspirational and they prove anything is possible if you put your mind to it. Out of all of our cosplays, it's our absolute favorite because it was our first couple cosplay.
-What got you into cosplay?
We love to see the characters we like come to life. So we both decided that we were going to make that happen, by teaching ourselves how to sew and how to make props.
-Why do you love cosplay?
Because dressing up is a blast! And it's really a great way to meet new people and make friends. As well as nothing makes us happier than being able to cosplay together as a couple. <3
Photograph is credited to Mike Boike