Here's one of entries for our Valentine's Day Couples Contest! Kristi and Allie-D are cosplaying as Basara Nekki and Flower girl from Macross 7. While neither of these cosplayers used our wigs we have some great style recommendations in case you are looking at cosplaying as either of these characters in the future. If you are looking to cosplay as Basara Nekki we recommend taking our Apollo Wig in Light Brown and adding 15″ weft extensions in light brown before you style it into his look. For a Flower Girl cosplay we recommend our Aura Wig in Autumn Gold.  Look on to see some more about their cosplays!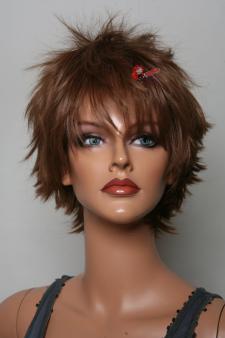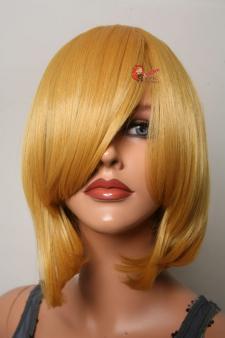 What inspired you to do these cosplays?
Our passion for all things Macross–this is our fourth Macross cosplay team-up!. And we also think this is Macross 7's truest couple. While watching the series it broke our hearts to see Flower Girl never be able to give her idol his flowers
What got you into cosplay?:
Allie-D: I really like the idea of becoming someone else. It gives me a great rush
Kristi: I liked to have the ability to make the other-worldly outfits my favorite characters wear.
Why do you love cosplay? >
Allie-D:I like to be able to pay tribute to my favorite characters. I'm a quiet person…transforming myself into another character has made me into a much more outgoing person
Kristi: I love portraying the characters I love and figuring out how to bring the outfits to life. Also, I've met some of my closest friends through cosplaying. We help each other and trade tips.
Photographer: David Blue (Cerulean Photography)