Here's one of entries for our Valentine's Day Couples Contest! Lilly and Shelby are cosplaying as Miku and Luka (both Sandplay versions) from Vocaloid.  While neither of these cosplayers used our wigs for their cosplays we have some great styles that are perfect or can be styled to fit your cosplay if you are cosplaying these versions of these characters! For a Miku Sandplay version cosplay we recommend our Curly Clipon Ponytail Set in Vocaloid Green. For a Luka Sandplay version cosplay we recommend using our Hera Wig in Princess Dark Pink and taking some wefts in the same color to style in that hair bump that she has. Look on to see some more about their cosplays!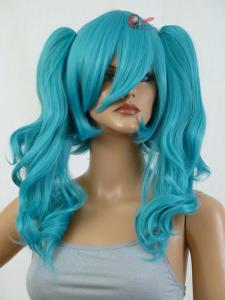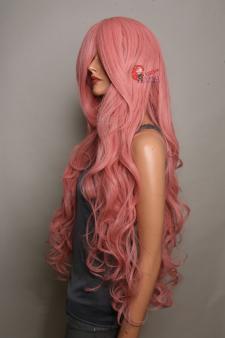 -What inspired you to do these cosplays:
Lilly was already inspired with the Vocaloid series and loved the style of Miku's outfit. Shelbi D has always been inspired by Vocaloid music, Luka in particular. Then she met Lilly, who had already cosplayed Sandplay Miku multiple times, and knew she wanted to join in. Ballgowns are also one of Shelbi D's favorite design and since Luka's was just that, she was excited to partake.
-What got you into Cosplaying:
Shelbi started after meeting other cosplayers at her first anime convention and talking with them, learning what cosplay is. She then found them on sites like deviantART and youtube. Lilly started cosplaying after discovering other cosplayers on the internet.
-Why do you love cosplaying:
We both like cosplaying because it gives us a chance to be someone that we are not and push our imaginations to the limit along with our sewing skills. It also gives us a chance to dress up as characters that we adore, whether it be from our childhood or current passions.