Here's one of entries for our Valentine's Day Couples Contest!  Michael and Sneha are cosplaying as Roronoa Zoro and Nico Robin from One Piece. While neither of these cosplayers used our wigs we have some great styles that you can use for these cosplays! For a Roronoa Zoro cosplay we recommend that you trim down our Apollo Wig in Jade Green. For a Nico Robin cosplay we recommend using Theia Wig in Black. Look on to see some more about their cosplays!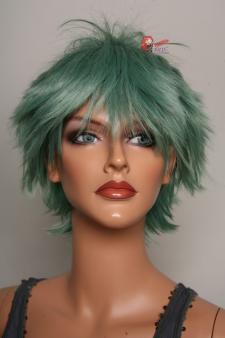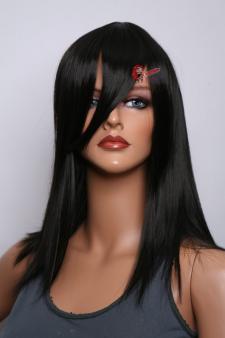 -What inspired you to do these cosplay?
We both really admired the character and wanted to see this if a relationship would happen in the series, but we decided to make happen in reality first. Since then we've really enjoyed wearing these costumes.
-What got you into cosplay?
I got into cosplay before my girlfriend did. I loved the idea of not only playing dress up as a bad ass anime, video game or movie character, but the idea of doing it for days on end with other people who enjoy it as well. A few years after I started I met my girlfriend and we began to cosplay together in 2011.
-Why do you love cosplay?
The unity. Everyone who cosplays has a love for their character. So much so that they dress up as them and do their best to make that character look as awesome as possible in real life. As kids we emulated, imitated, and even learned from characters in anime and cartoons. Cosplay gives us the ability to give these characters a chance to inspire those who did not have the pleasure of seeing what we saw in the character we choose to portray.