Here's one of entries for our Valentine's Day Couples Contest! Aimee and Mitch are cosplaying as Flynn and Rapunzel from Disney's Tangeled. While neither of these cosplayers are wearing our wigs we have some styles great for cosplaying as these characters! For a Rapunzel cosplay we recommend that you use our Asteria Wig in Caramel Blonde and style it with flowers for Rapunzel's look. For a Flynn Rider cosplay we recommend styling our Hermes Wig in Dark Brown. Look on to see some more about their cosplays!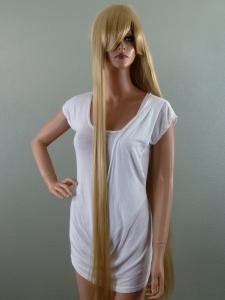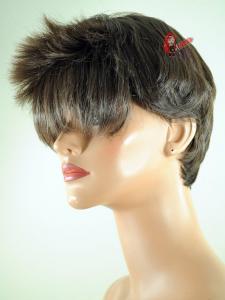 What inspired you to do these cosplays?
Both my husband and I loved the Tangled movie and liked the characters and the costumes. I especially liked the embroidery details on Rapunzel's dress and her beautiful wig with flowers in it.
What got you into cosplay?
I started cosplaying in 1997 when the Gargoyles convention I was going to had a costume contest. I later started cosplaying anime when I found out about anime cons in California.
Why do you love cosplay?
I really enjoy the challenge of making a costume from scratch from looking at a 2D drawing of something. It's so much fun to brainstorm and pick out fabrics and supplies. I also enjoy the fantasy of it, that I can be rather averagely dressed most of the time but can be transformed into something fantastical with cosplay. "Be a caterpillar by day and a butterfly by night." ~ Coco Chanel