Here's one of the entries for our Valentine's Day Couples Contest!  Mr. Ryoko Yuuki (Des) and NaruMellz (ToRi) are cosplaying as Dean Winchester and Castiel / Jimmy Novak respectively from Supernatural.  Although neither cosplayer used a wig from EpicCosplay, we have some recommendations that would work well for each of those characters. For Dean and Castiel, we recommend using our Hermes Wig in Dark Brown and styling them in different ways. Read on to learn more about these cosplayers!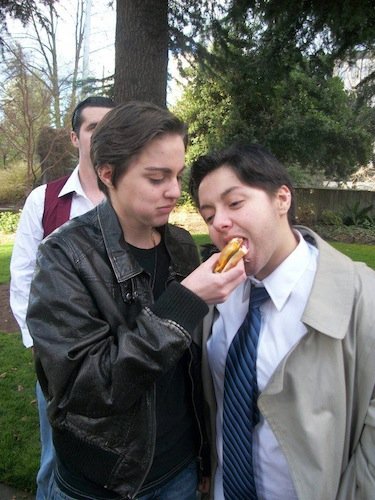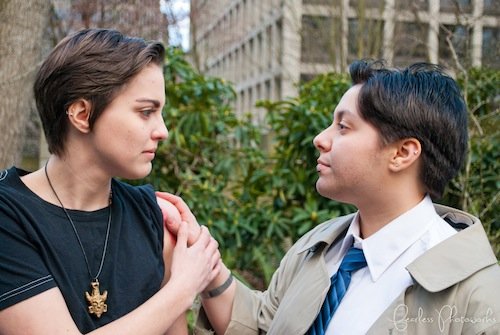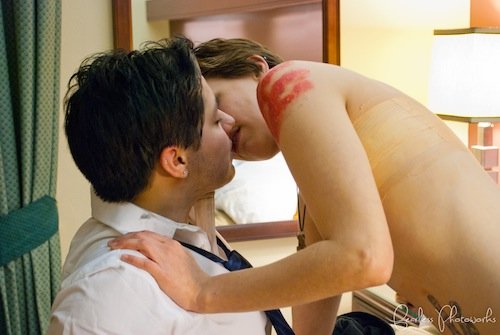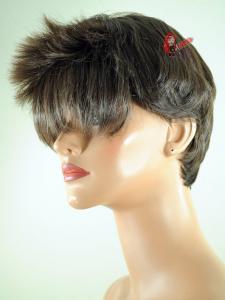 -What inspired you to do these cosplays?
NaruMellz actually talked me into watching this series, and I quote, "Skip to season 4 because Castiel's in it." And I did. Instantly shipped these two so hard and anyone who is a fan can see why. We had a really great time and I was actually vegetarian when we were doing this cosplay… I ate a burger and fought hard for that burger with all the other Dean's at the gathering just to share it with my Cas. Overall, we chose the characters we did because who doesn't wanna be in love with an angel of the lord or a super mega hot dude with a 1967 impala who's been through (literally) hell and back?
(NaruMellz:) Supernatural is awesome.
-What got you into cosplay?
(RyokoYuuki:) First time I ever went to a convention I wanted to dress up, and when I went and saw people "cosplaying" I was like … Oh my God that's allowed? Been rocking it since 2004 and having  a blast.
(NaruMellz:) Going to conventions.
-Why do you love cosplay?
I love the stress that goes into building the cosplay, from costumes to props to make up and hair. I love the sense of accomplishment I feel walking down con hall and I hear someone say "oh em gee, that's so and so." I love being able to take things from the show and reinacting it to the best of my ability or turning it into some crazy improv. Just taking that character and using what you love about them. Most of all we just have a blast when we're with our friends and hanging out and all the new people and friendships we make every year. It's always a new adventure.
Photographs are credited to Fearless Photoworks.