Here's one of entries for our Valentine's Day Couples Contest!  Orah's Cosplay and Texas Lightning are cosplaying as Princess Euphy and Suzaku from the anime Code Geass. Texas Lightning used our Aether Light Brown wig. While Orah's Cosplay did not use one of our wigs for her cosplay this time around we would suggest that you look at using our Persephone Wig in Princess Dark Pink and some 30″ weft extensions in Princess Dark Pink (to braid and style into the buns) to achieve the look that Euphemia has. Look on to see some more about their cosplays!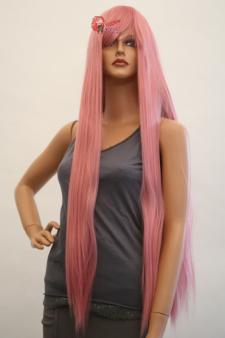 -What inspired you to do these cosplays?
We personally love these two! They are totally a cute couple and really bring out each others cuteness!
-What got you into cosplay?
I got into cosplay when I came across I had the abilitly to sew and make things!
Why do you love cosplay?
I love cosplaying because it is a expression of art and creativeness. It helps me find new ways to make things and allows me to have fun while doing it!