Here's another cool entry for our Valentine's Day Couples Contest!  It's Paul and Ashley as Ordon Link and Ilia from the popular game The Legend of Zelda: Twilight Princess!  For a Link cosplay, we would recommend our Chronos Wig in Ash Blonde.  For an Ilia cosplay we would recommend that you use our Theia Wig in Natural Blonde and Ash Blonde Mix as a base. Read on to see more about their cosplay and themselves!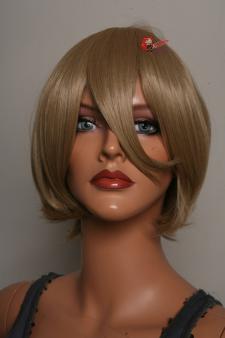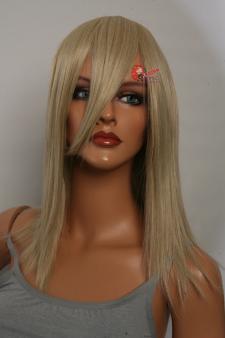 – What inspired you to do these cosplays?
The sheer amount of details that are so hard to see in the video games.  Ilia's costume features a lot of hand-embroidered details that cover the front and back of her tunic, and Link's costume has over eight different fabrics as well as more hand-embroidery.  We've both been fans of Zelda for years, and it was really an honor to be able to cosplay from the series.  We love small details and work hard to bring characters to life.
– What got you into cosplay?
I once knew nothing about cosplay or conventions, then one of my friends told me about an anime convention that was happening nearby.  It seemed almost mystical, the idea of people running around in these amazing costumes and delving into their passions.  I attempted to make a closet cosplay of Shampoo from Ranma 1/2, and I was ultimately confused with Cutie Honey, haha.  It was another year or two before I took on my first official cosplay, but from that moment, I was hooked.
– Why do you love cosplay?
It's an amazing experience to be no one spectacular most of the year, and then for a few days you can be someone wondrous, catching everyone's attention and admiration.  For a little while, I get to be special.  It's ultimately liberating to be able to take on a different identity, someone braver, wiser, funnier, then at the end of the day going home and thinking back on the fun you've had.  Some of my favorite memories are when I come across young kids who see me dressed as their favorite character.  Seeing how their faces light up just makes me melt haha.