Here's one of entries for our Valentine's Day Couples Contest!  Pippin and Breena are cosplaying as Hope and Vanille from Final Fantasy XIII. While neither of these cosplayers used our wigs we have some great recommendations in case you are looking to cosplay as one of these characters! For a Hope cosplay we recommend that you use our Chronos Wig in Ash Blonde and Natural Blonde Mix. For a Vanille cosplay we recommend that you style our Hestia Wig in Princess Dark Pink into the curly pigtails that she has! Look on to see some more about their cosplays!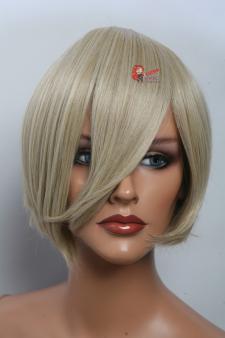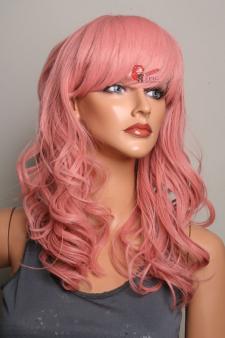 -What inspired you to do these cosplays?
We have a friend who is so into this final Fantasy game and wanted to cosplay another character (Fang). She asked Breena to cosplay along with her, and Breena chose to do Vanille as the two characters are very close. Pippin came into the picture later and made a Hope cosplay to surprise our friend, which he did, at Anime Revolution 2012.
-What got you into cosplay?
Going to conventions and seeing all the awesome cosplayers, as well as portrayals of cosplay in anime!
-Why do you love cosplay?
We love to cosplay with our friends! We try to do group cosplays on a regular basis and it's always so much fun to do! We also love to process of making cosplay, even if it is frustrating at times.