Here's one of the entries for our Valentine's Day Couples Contest!  Raindrop Cosplay and Stormcloud Cosplay are cosplaying as Harley Quinn and Joker from Arkham City and Dark Knight.  Although neither cosplayer used a wig from EpicCosplay, we have some recommendations that would work well for each of those characters. For Joker, we would recommend using our Theia Wig in Jade Green and styling it to get his look. For Harley, we recommend using our Dionysus Wig in Natural Blonde (discontinued, may consider Theia)  tying it up into her pigtails, and dyeing the tips black and red depending! Read on to learn more about these cosplayers!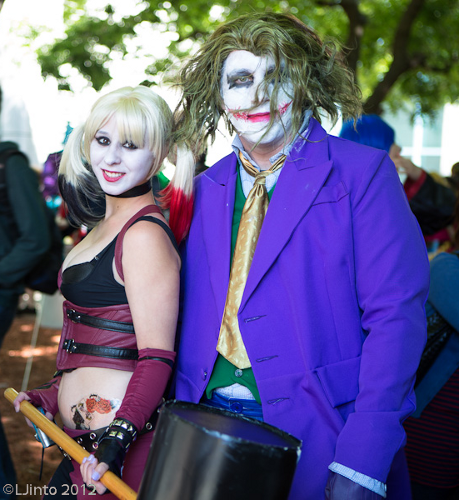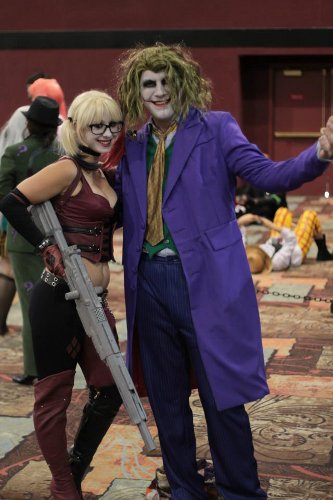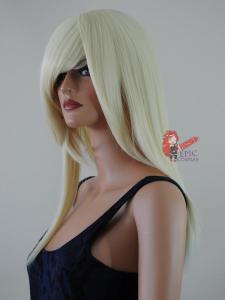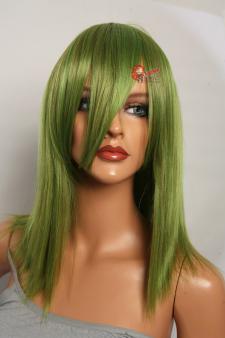 -What inspired you to do these cosplays?
Raindrop Cosplay: Harley has always been a favorite of mine. She has such a unique personality and story that I wanted to be able to portray it.  Of course Harley would be nothing without her Puddin' and I'm so happy to be able to share this cosplay with Stormcloud.
Stormcloud Cosplay: The Joker has always been an iconic character and I enjoy being able to dress as him and let loose. The Joker doesn't care what anyone thinks and it's nice to have that feeling and also be recognized by so many people.
-What got you into cosplay?
Raindrop Cosplay: Well I have known about cosplay for a few years now but I never really knew where to start.  I had no idea how to get involved and I met a local cosplayer from my area (Charmie Sweets) and she convinced me to try going to a Con since she saw my Harley Quinn at an event we both attended.
Stormcloud Cosplay: Going to a local convention and seeing everyone dressed up made me think that it could be a lot of fun.
-Why do you love cosplay?
Raindrop Cosplay: I love the fact that I can be anyone I want to be.  When I cosplay I feel so much more confident knowing I am around people who are just as nerdy as I am and are proud to show it.  Ilove seeing all these characters I loved growing up brought to life and I admit my inner fan girl comes out when I see a certain character.  It's an amazing feeling to have people come up to me and say "hey great job" and vice verse.
Stormcloud Cosplay: The atmosphere and the ability to get lost in your character and the opportunity to meet other people with similar interests.
Photographs are credited to cosplay.com, LJinto (acparadise) and Muscarichai Photography.