Here's one of entries for our Valentine's Day Couples Contest! Rekka and Akarin Sajen are cosplaying as Yosuke Hanamura and Yu Narukami from Persona 4. While neither of these cosplayers used our wigs we have some great recommendations for styles in case you are looking to cosplay as either of these two characters in the future. For a Yosuke Hanamura cosplay we recommend using our Aphrodite Wig in Honey Blonde. For a Yu Narukami cosplay we recommend using our Apollo Wig in Gunmetal Grey. Read on to learn more about these epic cosplays!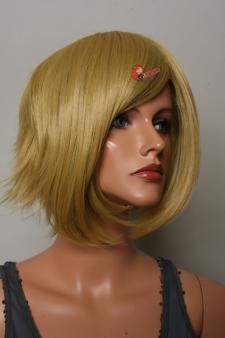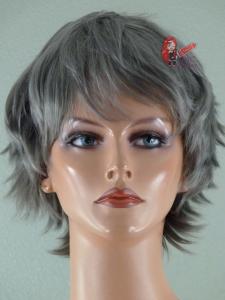 What inspired you to do these cosplays?
Rekka: I absolutely love the characters in Persona 4, as they all have such remarkable personalities and abilities. We also love the bromance between the two. They're adorable…WITH SO MUCH BRO. Yes, we ship them.
Akarin: Playing Persona 4 and finding out how much of a quiet badass Yu is was basically my reason. He's also very versatile, since he can have pictures taken with any other Persona 4 character, since he's the main guy.
What got you into cosplay?
Rekka: I'm a very imaginative person, and can get obsessed with characters very easily. What better way to think more about the characters than to portray them in photos and make fans I meet happy? I'm also an artistic person, so naturally cosplay caught my eye. But back then, literally 10 years ago, when I was a hyperactive fangirl, I don't think that was the initial reason.
Akarin: It was a different art from from what I'm used to, and it gave me a chance to show my appreciation for certain characters from games and series by dressing up as them.
Why do you love cosplay?
Rekka: I love seeing characters come to life in the real world. Seeing characters I know and love in 3-D is fantastic. Similarly, I collect pvc figures because of that reason. I also like to meet new people who share the same interests as me, and it's blatantly obvious what you're into when you wear the outfit of a character you adore.
Akarin: It's a chance for people all across the world to express their creativity, love, and appreciation for characters that have inspired them in some way.