We have another entry for our Valentine's Day Couples Contest!  We have Samara and Eric cosplaying as Sailor Moon & Tuxedo Mask from the Sailor Moon series! Although neither of these cosplayers used our wigs for their cosplays we have some wigs that are perfect for cosplaying as these characters! For a Sailor Moon cosplay we recommend that you use our Sailor Moon character wig(discontinued. May consider Asteria). For a Tuxedo Mask cosplay we recommend our Hermes Wig in Black. Read on to learn more about these cosplayers!Have a good look at their cosplays and read on to find out more about them!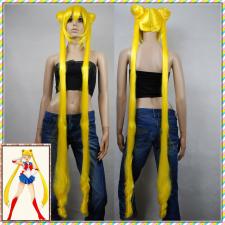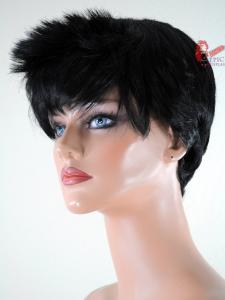 – What inspired you to do these cosplays?
The love of these characters and for the series itself is very strong for us. I've been a fan since 1995 myself and to become these characters was always a dream come true. We had a lot of fun putting these together and wearing them.
– What got you into cosplay?
My Husband ( Eric ) took me to my first con ever in 2008. I was so amazed at every cosplayer there right down to the very detail of all their costumes. I'd always loved dressing up at home so being able to become your favorite character for a day where you can be totally accepted for who you are and what you love was really thrilling. I love to sew so putting that together in a craft like this is amazingly fulfilling.
– Why do you love cosplay?
Cosplay to me is about having fun and expressing yourself. Even though you've become a character you love, you also bring yourself into them. I love being able to bring to life my version of the character and getting so much love for what I've made from others. Sharing what I've learned from it with new cosplayers is always rewarding to me as well. I always have my love for it to thank to my Husband for introducing me to it and being there for me through it all. I wouldn't have ever had the nerve without him.