Here's one of the entries for our Valentine's Day Couples Contest!  Sammie Gibson and Trey Akers are cosplaying as Asuna Yuuki and Kirito Kirigaya from Sword Art Online.  Although neither cosplayer used a wig from EpicCosplay, we have some recommendations that would work well for each of those characters.  For Asuna, we would recommend using our Athena Wig in Caramel Blonde (discontinued, may consider Persephone). For Kirito, we recommend that you use our Chronos Wig in Black! Read on to learn more about these cosplayers!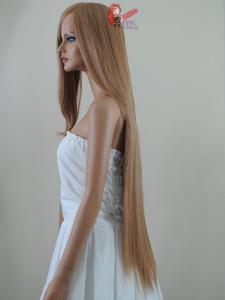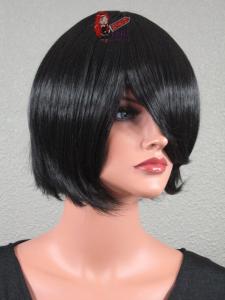 -What inspired you to do these cosplays?
My boyfriend really loved this anime and immediately wanted to cosplay as Kirito the second he watched the series, I then offered to cosplay as Asuna, because I loved the relationship the two had and how strong they grew together.
-What got you into cosplay?
When I was younger I'd always wish that I could be that character in every aspect, but when I got older, around the age of 13 I discovered Cosplay and immediately knew I had to become part of it's community. When I met Trey, my boyfriend, it took me a while to, but eventually I opened up to him and told him about my hobby of cosplaying and the enjoyment I got from going to conventions dressed up and meeting new people. At that moment, he decided that he wanted to become part of the community as well.
-Why do you love cosplay?
I love being able to become one of my favorite characters to the best of my ability. Not only is it the character I enjoy, but I've found it as a great way to make new friends as well. It's really nice meeting people who have the same interest as you and know exactly what you're talking about so you don't have to be worried about scaring them off. : P