Here's one of the entries for our Valentine's Day Couples Contest!  Sara Collins (left) and Shasta Schroder (right) are cosplaying as Pip Bernadotte and Seras Victoria from the Hellsing OVA.  Although neither cosplayer used a wig from EpicCosplay, we have some recommendations that would work well for each of those characters. For a Pip Bernadotte cosplay we recommend using our Apollo Wig in Light Brown. For Seras, we recommend styling our Chronos Wig in Rich Butterscotch! Read on to learn more about these cosplayers!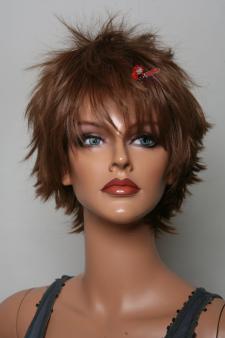 -What inspired you to do these cosplays?
Sara had her's done already, and she convinced me to do Seras because she said that I looked a lot like her. Seras Victoria was me 2nd ever made cosplay!
-What got you into cosplay?
Actually, Sara did. I started hanging out with her and then she was telling me about it and I was intrigued and then make my first cosplay in a month to make it for Halloween in 2009.
-Why do you love cosplay?
Because I get to see everyone masterpiece and show off what I've done as well. I also love to get all those complements on how I look like certain characters and even the comments about how I should fix things is great to hear too! It's because of many other cosplayers out there is why I love it so much. =^_^=