Here's one of the entries for our Valentine's Day Couples Contest!  Twilight Memoirs and Billye are cosplaying as Nana "Hachi" Komatsu and Nobuo "Nobu" Terashima from NANA.  Although neither cosplayer used a wig from EpicCosplay, we have some recommendations that would work well for each of those characters. For a Nana cosplay we recommend using our Aura Wig in Ash Blonde. For Nobuo we recommend using our Apollo Wig in Natural Blonde! Read on to learn more about these cosplayers!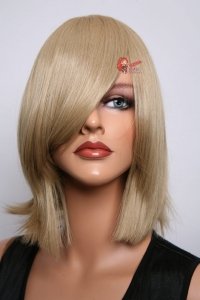 -What inspired you to do these cosplays?
We are both HUGE fans of the manga/anime, NANA so we opted to cosplay our fave couple from the story.  Both costumes are handmade by Twilight Memoirs with the exception of Nobu's shirt and Hachi's tights.
-What got you into cosplay?
Twilight Memoirs has been cosplaying for 15 years and has created over 70 costumes both for herself and commissions.  She introduced Billye to the art 3 years ago and she's been hooked ever since.
-Why do you love cosplay?
For both it's a fun hobby where you can escape the norm for a bit.  TM also enjoys the challenge of bringing characters to life!
Photography: Jasmina V.B.