Here's one of entries for our Valentine's Day Couples Contest!  Vincent and Bri are cosplaying as Vincent Brooks and Katherine McBride from Catherine. While neither of these cosplayers used our wigs we have some great styles you can use to cosplay these characters. For a Vincent cosplay we recommend that you use our Apollo Wig in Black. For a Katherine cosplay we recommend our Nyx Wig in Caramel Blonde. Look on to see some more about their cosplays!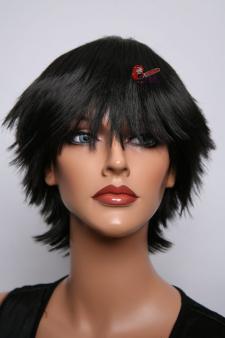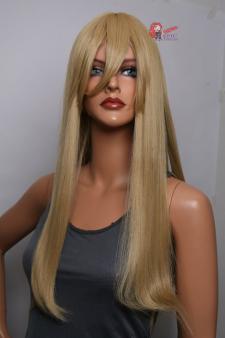 -What inspired you to do these cosplays?
We both played the game and found ourselves to be entranced in its story, plus my boyfriend and the main character shared the same name so he thought it would be quite funny to cosplay him.
-What got you into cosplay?
When I was in 7th grade I had found videos on YouTube of people going to Disney and people at cons in cosplay and fond it pretty awesome that people could be their favorite character for a day or two instead of being themselves no matter what age they were.
-Why do you love cosplay?
I love it for too many reasons oh boy. I love it because I've learned so many new skills from learning how to style hair/wigs to sewing to making armor, stuff I would have never thought of learning. Then there is the whole social aspect that comes along with it. I've met so many great people who are now close friends via cosplay. It's become more than just a hobby, I can say for sure. c: