Darrin and Anissa entered our Valentine's Day Couples Contest as Cosmo and Wanda from The Fairly Oddparents! This duo somehow used some hair magic and styled their normal hair to get the looks of these characters. If you would rather style a wig to get these looks we have some great suggestions! For a Cosmo cosplay we recommend that you start with our Apollo Wig in Ecto Green (color discontinued. Replaced by Clover Green) For a Wanda cosplay we recommend that you start with our Dionysus Wig in Raspberry Pink (discontinued. Replaced by Theia) and style it to get Wanda's curls! Look down below for pictures of our suggested wigs and their entry!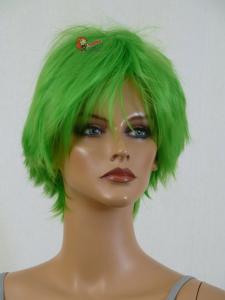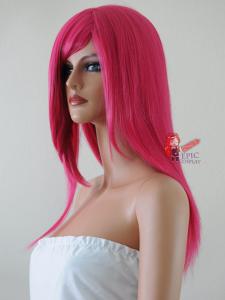 Darrin Stewart and Anissa Thompson
The Fairly OddParents
Cosmo and Wanda
No, that's our real hair, with a whole lot of hairspray. CRUNCH.
Our inspiration? Childhood Nostalgia.
Cosplay was something I had always wanted to do, but never knew where to start. I got started over a year ago when I went to my first con.
Cosplay is a fantastic and fun outlet for creative expression and to show fandom pride!