Here's one of entries for our Valentine's Day Contest! Candice is cosplaying as Bilbo Baggins from The Hobbit! While Candice did not use one of our wigs for her cosplay we recommend our Apollo Wig in Light Brown in case you are looking to cosplay as Bilbo in the future! Look on to see some more about this epic cosplay!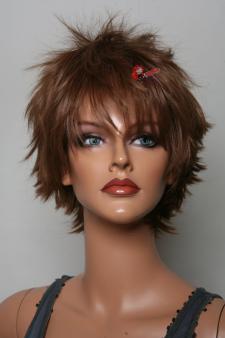 What inspired you to do these cosplay?
I have loved the Lord of the Rings series since I was younger. I originally wanted to do a Legolas cosplay, but after seeing The Hobbit, I had to do Bilbo. There was no way around it. He was absolutely adorable.
What got you into cosplay?
I'd already been into anime and somewhat liked to roleplay. And when I found out that there were people that actually dressed up as the character to go to conventions, I was floored. My first costumes were terrible, honestly. But it was so much fun meeting new people at my first con. It made me want to continue to improve.
Why do you love cosplay?
I like becoming my favourite character. It's a way to become my own hero and other people's heroes. I really like making someone smile at any convention. Not only that, but it gives me the chance to bond with people who like the same characters and series I do! You meet the best people while wearing costumes. And they're people you never would have gotten the chance to meet under other circumstances. And with these new friends, comes new knowledge on how to better your own outfit and become a better cosplayer youself. It's just a good experience all the way around.