This breathtaking Vaporeon gijinka cosplay captures the imagination with intricate details. The costume and wig styling are the work of Among Bobbins and Thread – a tremendous project requiring sharply honed skills every step of the way.
Gijinka is the practice of giving human traits to non-human animals/things/concepts. Pokémon are a fantastic candidate because of their vibrant and recognizable designs. This Vaporeon gijinka cosplay design is based on artwork from the famous Gijinka Pokédex Project.
Below, Among Bobbins and Thread explains a little bit about the wig styling process. After the photos, keep reading to learn about the base wig itself – the Hera in Ice Blue from Epic Cosplay.
New Face of EpicCosplay Submission!
Name: Among Bobbins and Thread
Photographer: Elemental Photography
EpicCosplay wig: Hera in Ice Blue
I dyed the wig to give it a gradient (darker blue at the top to the original wig colour at the tips). The bangs were hairsprayed and styled in place. I picked the Hera style specifically to have the curls to work into the hairstyle and add volume. All hair accessories were handmade.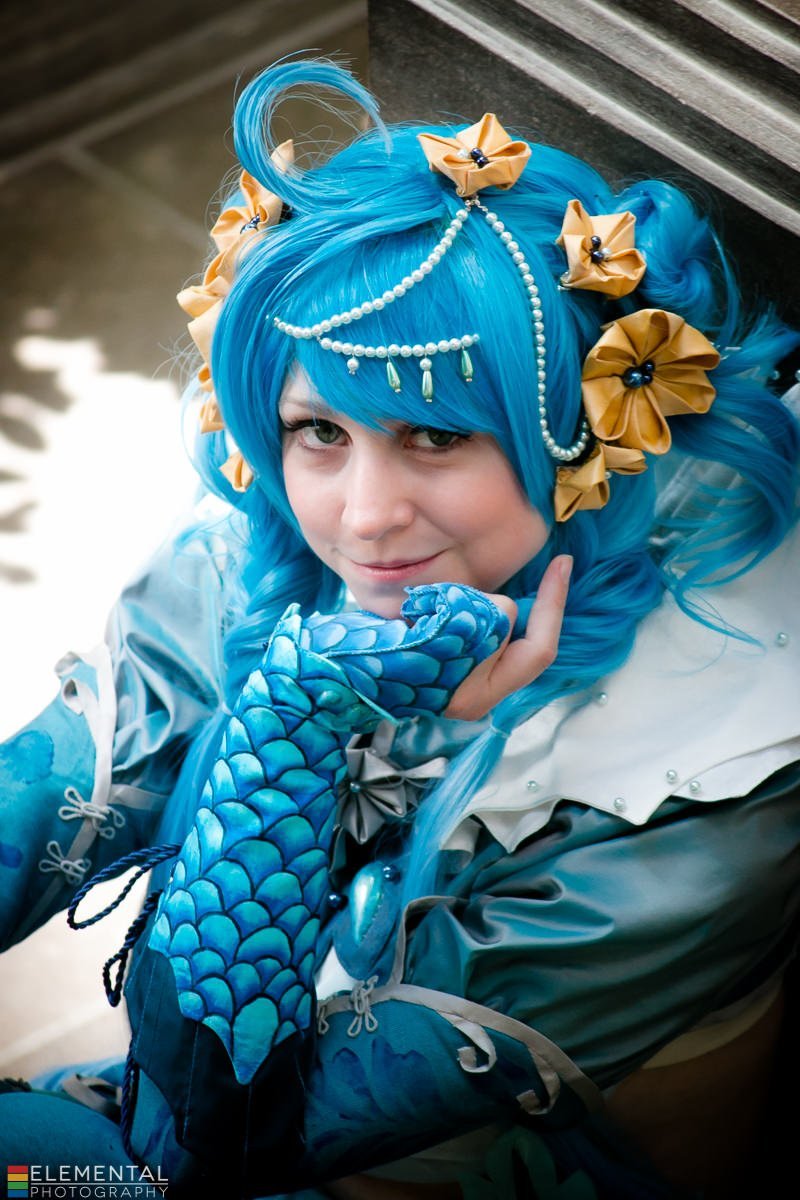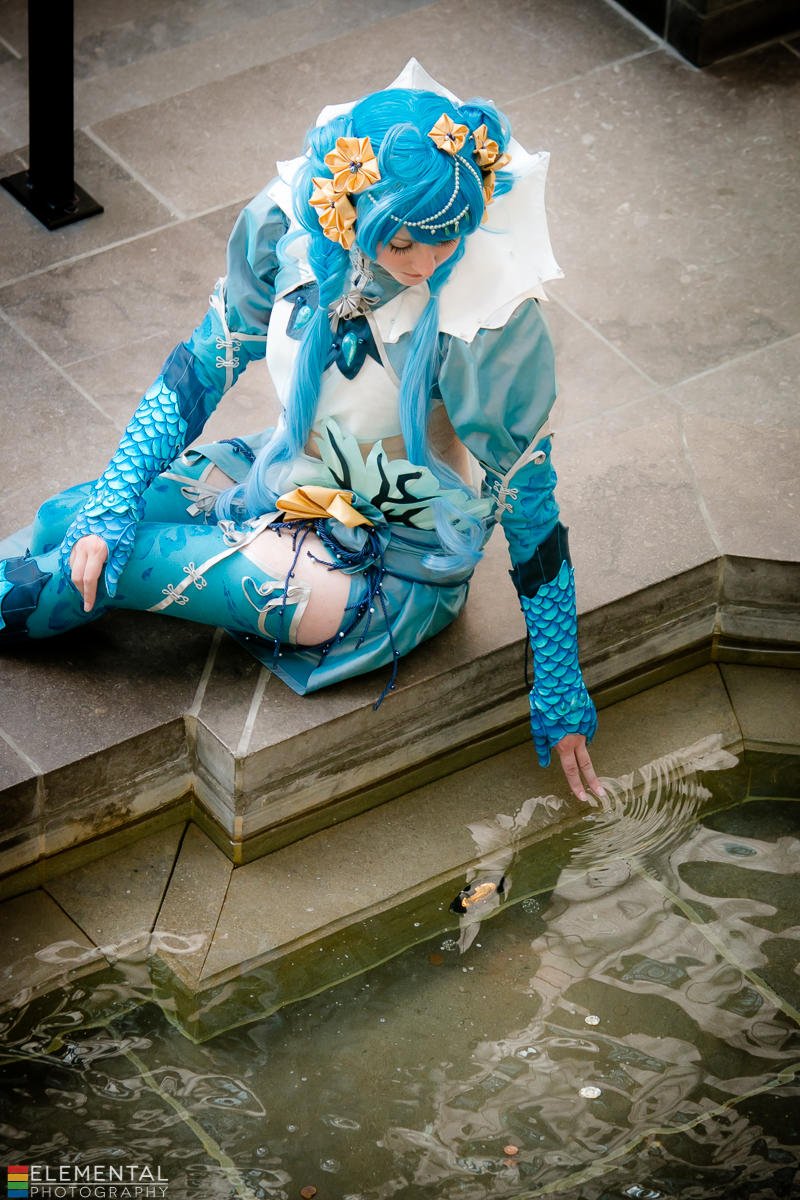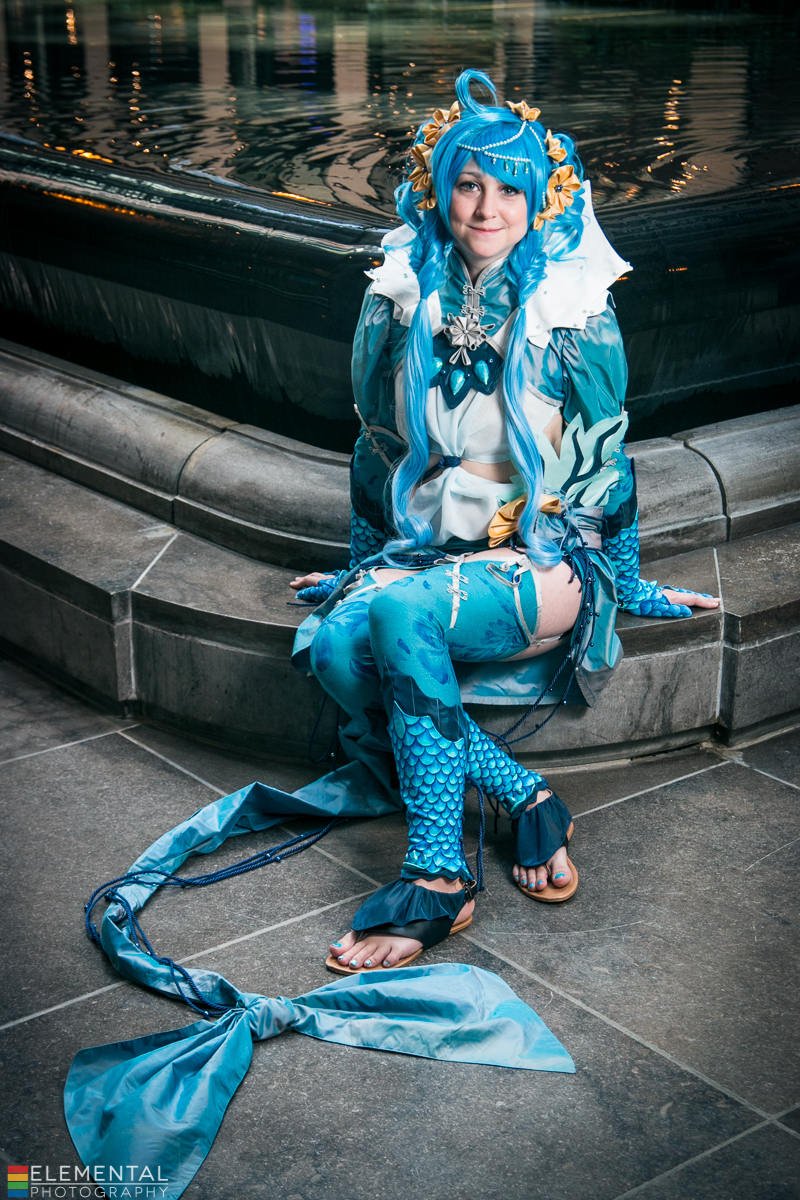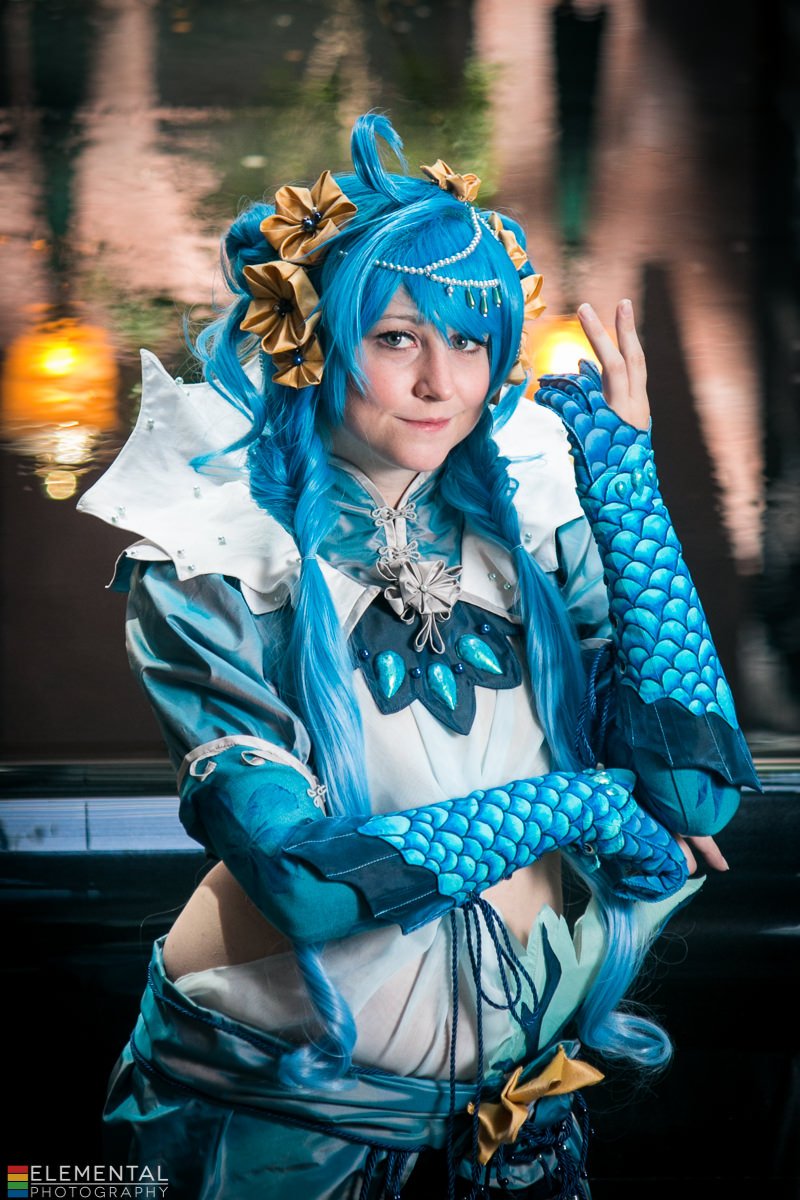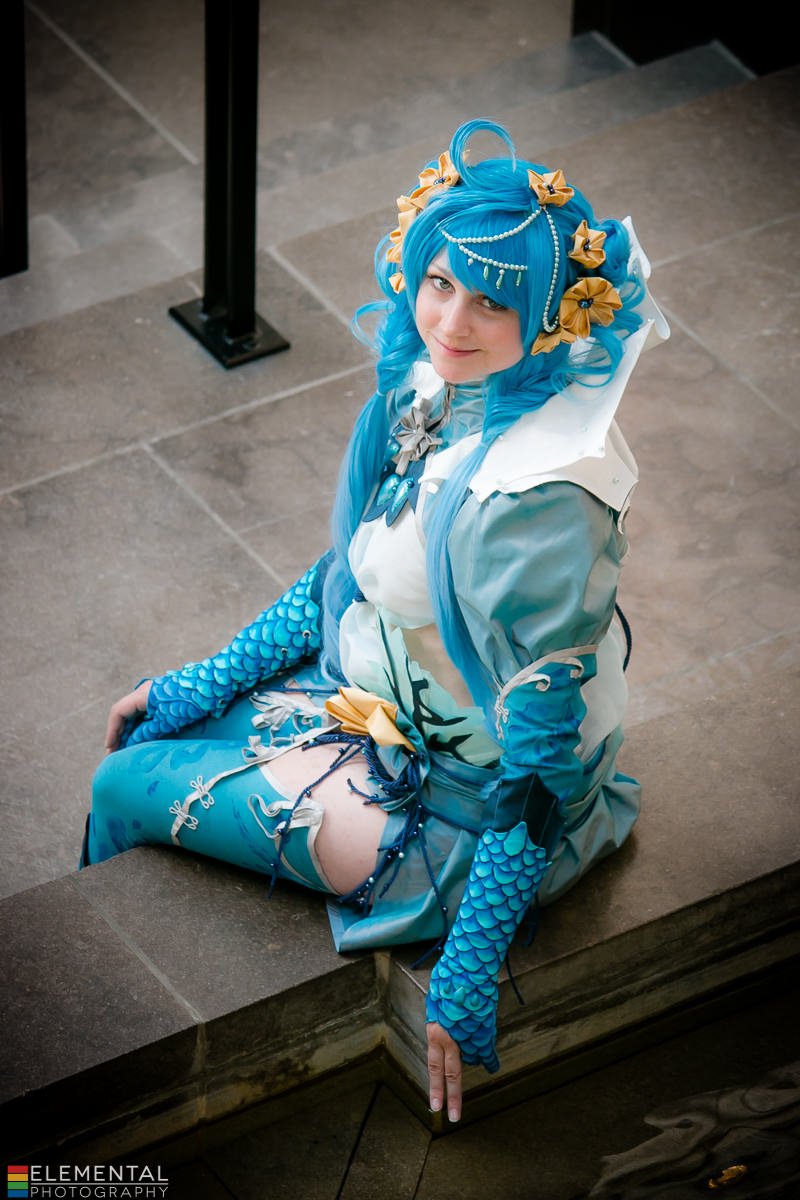 Behind the Style: Vaporeon Gijinka Cosplay Wig
If you have seen the original Hera in Ice Blue, you can see an immediate difference from the photos above. The Hera wig is super versatile – especially in the right hands, as this amazing cosplay shows.
The lengthy Hera wig measures at 40" right from the package. Bangs hang to about 11". This extra length is so useful for looks as intricate as this Vaporeon gijinka cosplay. It arrives curled, but the fantastic heat tolerance allows for styling as needed.
One thing you might notice is how different the color looks from the original Ice Blue. You can see this one showcases beautiful ombre locks, flowing from bright to pale. Epic Cosplay wigs work great with a variety of dye methods to achieve this type of gradient look. Always test your swatches for best results.
You can find a tutorial for one possible method using Rit DyeMore available to read here on Epic Cosplay. There are hundreds of methods out there, and tons of tutorials to fuel your experiments.
Did you love this Vaporeon gijinka cosplay? Stop by the comment section below to share which Pokémon you think would be the most fun to use as a base for your own gijinka design.