In this update of EpicCosplay's Tips and Tricks, we how to create a hime cut! Check our step by step tutorial below! We are using a Nyx in Purple Black Fusion!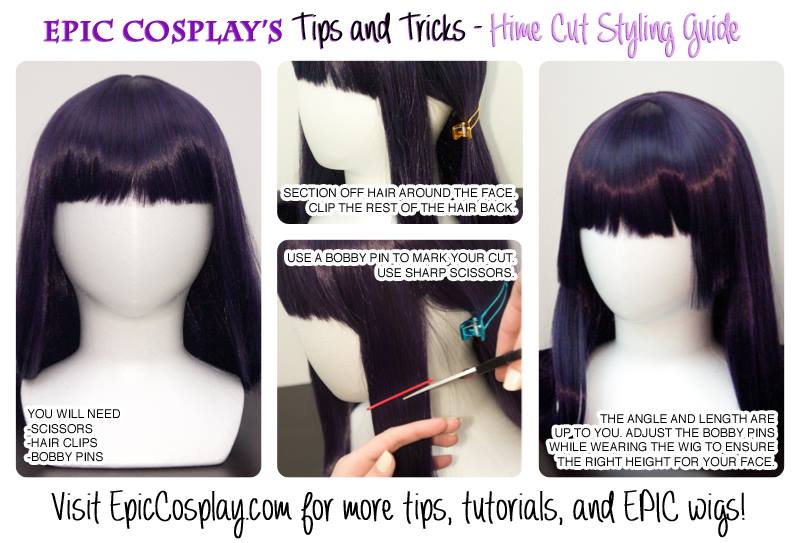 To cut 'hime' side fringe:
1. Section off hair around the face, clipping the rest of the hair back away from the section you will be cutting.
2. Use a bobby pin to mark your cut. Try on the wig to adjust the markings based on your on face size and shape.
3. Cut with sharp scissors. Using blunt tools can result in inaccurate cuts.