Here's a simple guide to styling our Aether wig in Black into the character Kirito from Sword Art Online! This styling takes less than 5 minutes with a texturizing spray and creates a flexible style perfect for his character!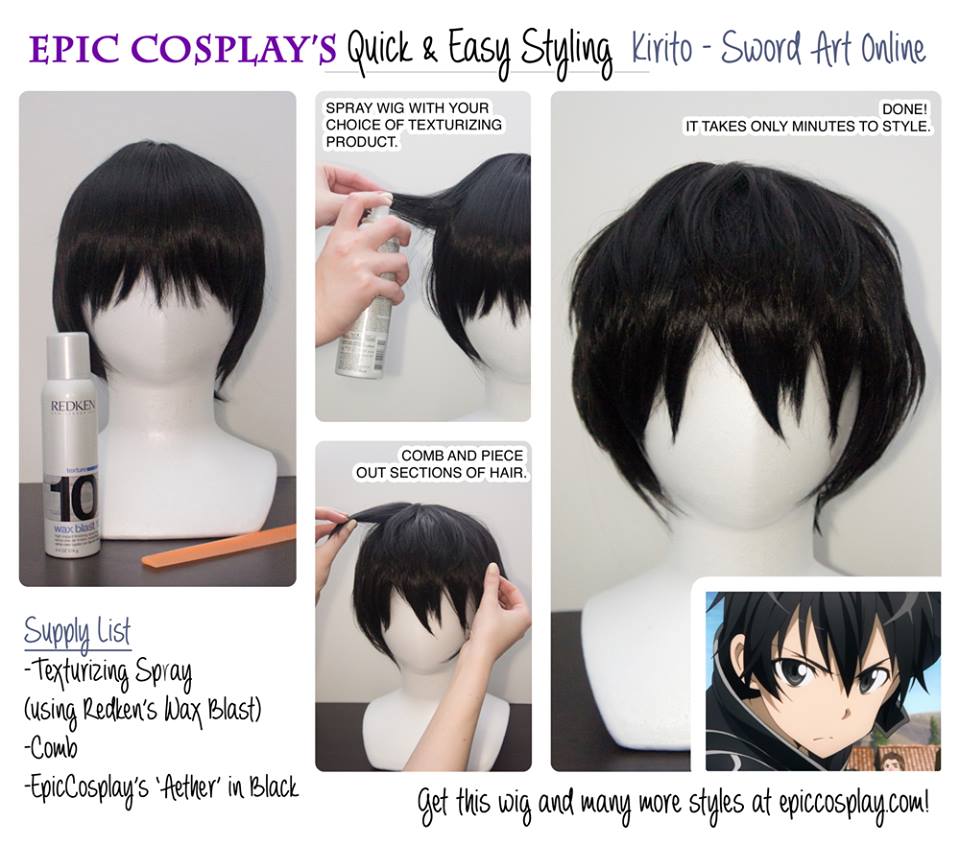 1. Spray your wig with your favorite texture spray. Pinning the wig to a wig head and holding it upside down while lightly spraying the wig will add volume.
2. Shake or finger comb the layers into sections to separate them.
3. Bring the sections to a point. You can spray them with hairspray or apply a bit of spiking gel to the ends to help them hold their shape.
Note: When using a gel, use only a pea sized amount and rub the gel between your palms to create a thin distribution of the hair product before applying it with your fingers to the the wig fiber.