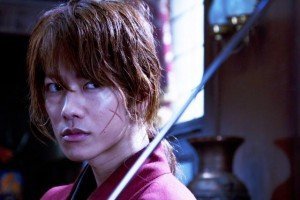 Set to be released August 25 in Japan, the much anticipated Rurouni Kenshi movie staring Takeru Satoh and Emi Takei.  A 3-minute preview of the movie featuring a battle between Kenshin (Takeru Satoh) and Hajime Saito (Yosuke Eiguchi).
Rurouni Kenshin's manga and anime have previously been released in the United States and have also been under the title "Samurai X" by the now defunct ADV Films.
Check out the link below to see the exciting 3-minute preview!
https://www.youtube.com/watch?v=DVefrwOsMWE&feature=player_embedded