Need to add extra wefting to your wig to create a certain style? Here's a guide to help you get started!We've taken wefts from the back of one Nyx in Butterscotch Blonde and added them to another! Our wigs are so thickly wefted that the wig we harvested from is still wearable!
Don't have another wig? Don't worry, we sell wefts in many colors!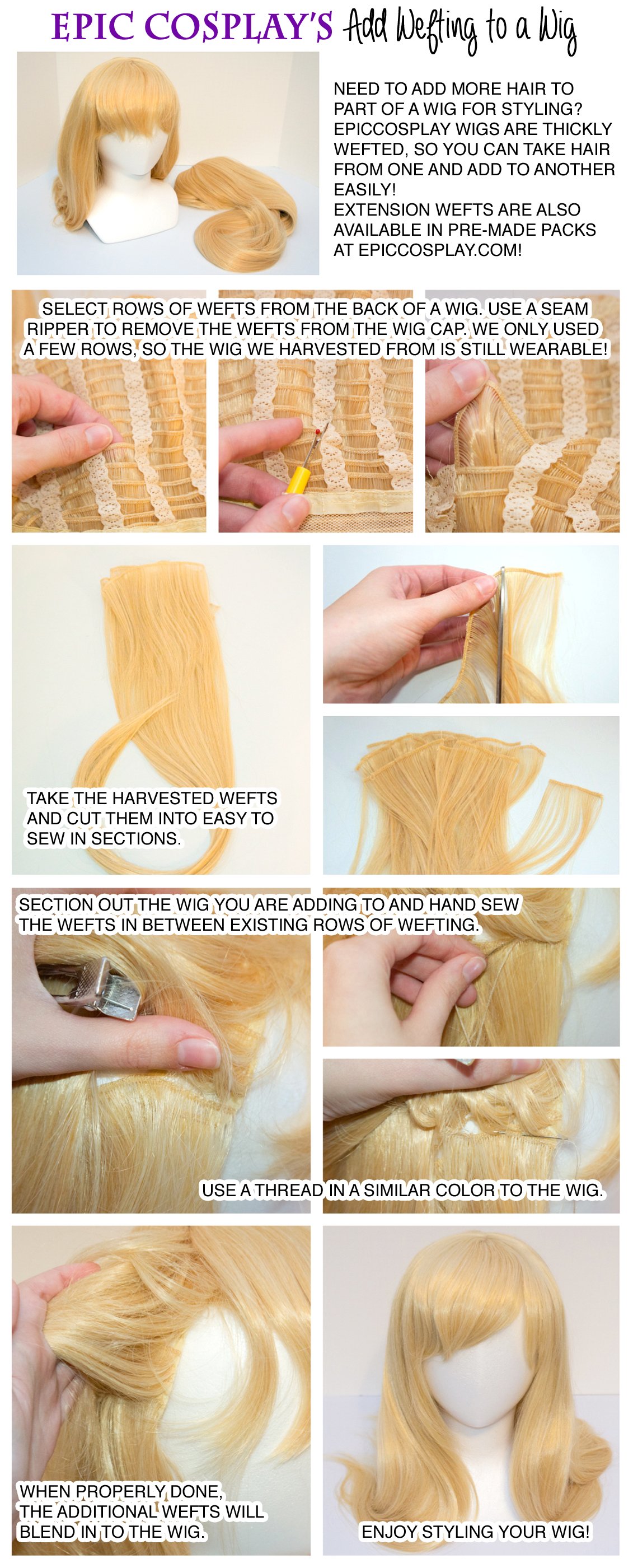 Removing and adding wefts to our wigs is easy!
To remove wefts from a wig to harvest them for another wig:
1. Select rows of wefts from the back of a wig. If you only need a few rows, picking wefts from an area that does not show will allow you to still wear the wig you harvested from!
2. Use a seam ripper to remove the stitching that holds the wefts on to the the wig cap.
3. Gently pull out the row of wefting after removing all the stitching to the wig cap.
To attach wefts to another wig:
1. Cut the harvested wefts (or premade pack from our store) into smaller, easier to sew in sections.
2. Section out the wig you are adding to, exposing the wefting and cap.
3. Sew the cut pieces of wefting in between preexisting rows of wefts using a similar colored thread to the wig cap or fiber color. Make sure to sew in wefts so they lay down in the same direction as the rest of the wefting to create a natural look.
When properly done, the additional wefts will blend in to the wig.