Introducing our new wig, Helen! Like our Eros, Helen is a lace front alternative wig. What's that mean? Read on!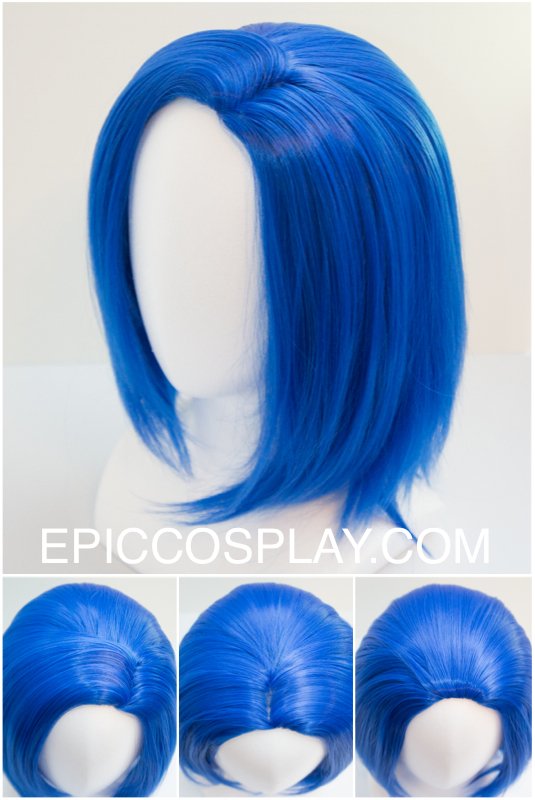 Our Eros and Helen wigs both have large skin tops added to the front of each wig along the hairline. This allows you to create different parts, cut in bangs, or slick the wig back. The wefting of this wig creates a seamless look without the need for a lace front. Lace fronts can be costly and require extra care and styling considerations. Without the lace front, there's no need to worry about wig tape and trimming lace!
It's easy to style and wear right out of it's original packaging. This makes our lace front alternative wigs perfect for new cosplayers and those with adhesive allergies… and also the rest of us who'd prefer to skip the extra steps and maintenance.
Saying goodbye to lace means even more affordable prices, so your wallet will be happy!
The skin top on our Helen stretches along the front hairline in a 2.5″ band. It works well for many short haired characters like Ritsu from Keion and James from Pokemon. Our Eros has a larger top that is semi-circular in shape allowing for crazy parting and styling! Use Eros for longer haired characters like Elsa from Frozen and Psylocke from X-Men.
Find Helen in many colors in our store now! https://tinyurl.com/helenwig