Hey we have another another entry for our Valentine's Day Couples Entry!  We have Ethan and Dorasae as Kotetsu T. Kabarugi and Barnaby Brooks Jr from the anime Tiger and Bunny! While neither of these cosplayers used our wigs we have some great styles in case you are looking to cosplay as either of these characters in the future! For a Kotetsu cosplay we recommend that you style our Helios Wig in Dark Brown! For a Barnaby cosplay we recommend that you style our Helios wig in Caramel Blonde!  Read on to see more about their cosplay and cosplay background as well as the wigs we mentioned!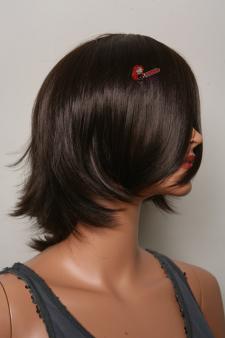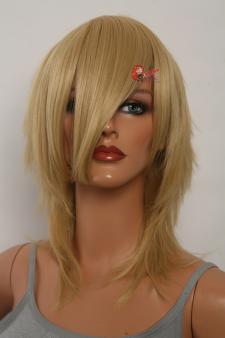 – What inspired you to do these cosplays?
Ethan: I wanted to be Barnaby Brooks Jr because he was a cool character whom I can relate to. Also Tiger is too goofy for me
Dorasae: I love Kotetsu's goofiness. It reminds me of myself sometimes. But even though he's a derp, he's able to get down to business and work. He's a very admirable character to me.
– What got you into cosplay?
Ethan:  I got into cosplay after playing Final Fantasy X and Ragnarok online and was like "Man, those characters look awesome. Wish I could dress up as them." so I did
Dorasae: I got into cosplaying from going to my first convention, Anime Expo 2006, back when Inuyasha and Naruto were at their prime. The whole concept of dressing up as your favorite character astounded me. I had to try it out for myself! And so here I am.
– Why do you love cosplay?:
Ethan: The reason I like/love cosplay is because it opens me into a whole new realm that I loved. The clothing is unique, and the characters allow me a whole new level of roleplaying.
Dorasae: I love cosplaying because it's another way of expressing myself, as well as giving me an excuse to act like the character I'm cosplaying as. Cosplaying as my favorite characters is such a great adventure for me. I'd cosplay every day if I could! As expensive as it is a hobby, it's one I'd never give up for the world. This hobby has actually pushed me to get back into sewing. Tis a fun adventure indeed.~