We are starting to bring new shipments of our updated Apollo style. After listening to the feedback from our customers, we decided to take those useful comments and improve the Apollo style wig. Here are the main changes we've done:
More style variations:
The old Apollo wigs were, by default, shaggy and wild. Sometimes, our customers didn't want that and instead preferred something more tamed and clean. The new Apollo style offers that look as soon as you take it out of the bag. If you want a more wild and shaggy look, you would simply run your fingers through the wig fibers to get that messy, untamed look.
Less frizz:
The old style had a frizzy texture at the roots. The new style has little to no frizz.
Added thickness:
The new style now has a lot more wig fibers. Which means when you make spikes out of them, the interior of the wig will be less likely exposed.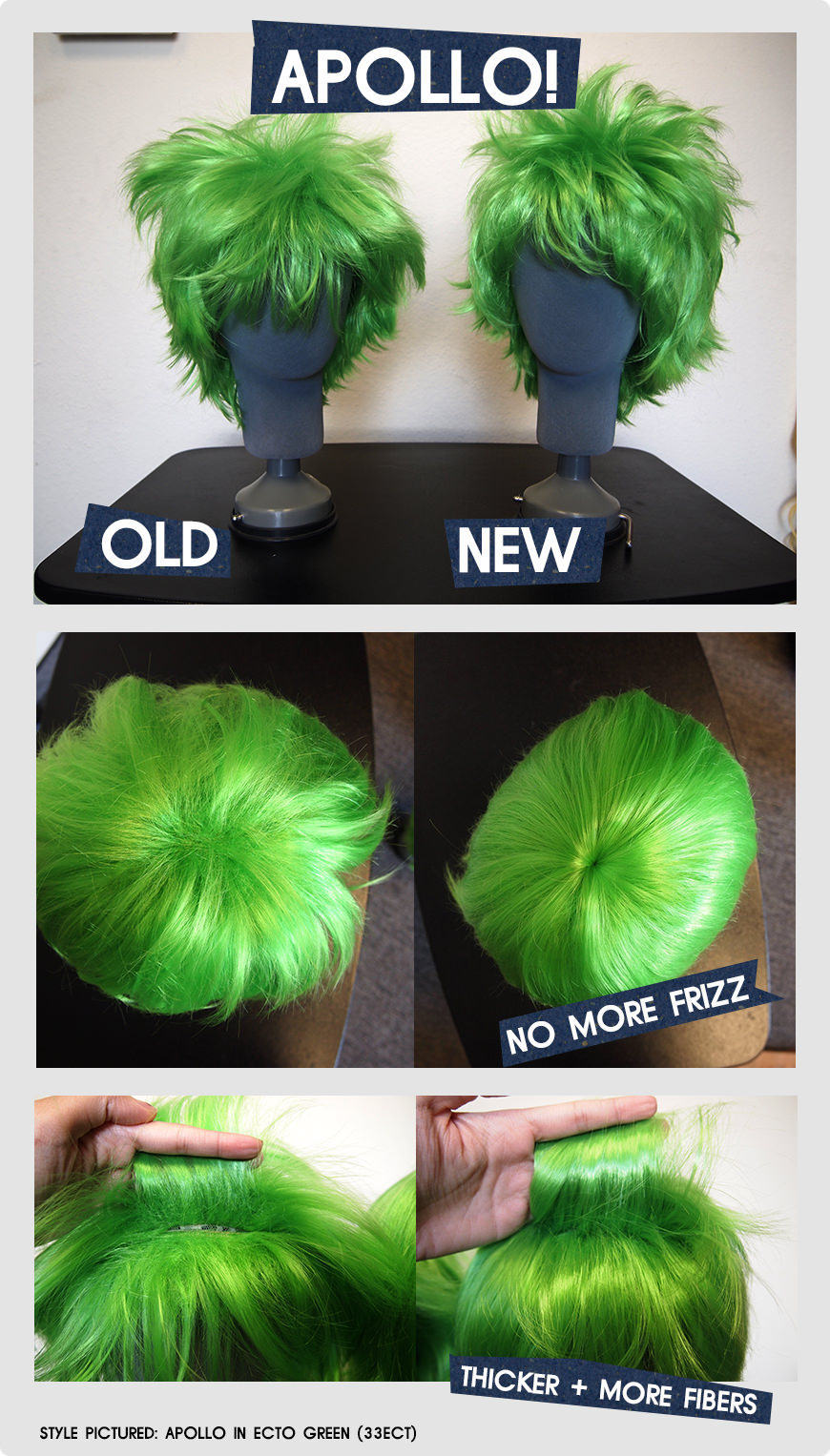 Currently, we have certain colors that are available in the new style. If you want to know whether you'll be getting an old or a new version, please look for this image on the page:

If you see this image on an Apollo store page, that means you will most likely get the new version. Or please see this list of colors that are currently available in the updated Apollo:
Anime Blue


Apple Red


Black


Blue Black Fusion


Butterscotch Blonde


Caramel Blonde


Classic White


Dark Red


Ecto Green


Gunmetal Grey


Ice Blue


Light Brown


Natural Blonde


Silvery Grey


Rich Butterscotch Blonde


Mar 03, 2015

Category:

News
Comments: 0