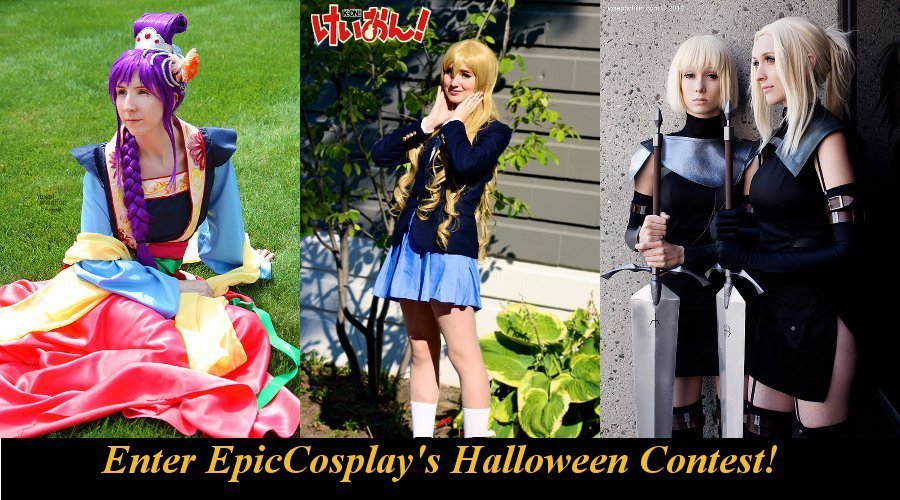 Halloween Contest Rules!
Halloween is right around the corner and we at EpicCosplay are super interested in seeing what awesome costumes and cosplays you all are planning to wear for everyone's haunting holiday! As such, we are happy to announce EpicCosplay's Halloween Costume Contest! Interested in entering and winning an EpicCosplay gift certificate? Read on for the rules!
1. This contest is open to everyone! We want to see as many aweome, EpicCosplays as possible so please feel free to enter even if you don't own one of our wigs!
2. Each individual is restricted to two entries each.
3. Entrant must submit pictures of themselves in their costume. Please do not submit an entry pretending to be someone else!
4. Images should be clear. Please avoid submitting pictures that are blurry.
4. Entrants must have the permission of the photographer to use their work. If there are other people in your image, the entrant must receiver permission of the others in the image to submit.
5. Participants under the age of 18 must have parental consent to enter the contest.
6. Entries must include the following information: Name, Cosplay Handle (if applicable), Age, Location, Cosplay or Costume Name, Series Name, Style Name or link to wig (if the wig is an EpicCosplay wig), description of why you chose to cosplay that character, and how you went about buying or creating the costume.
7. Entries submitted to the contest will be judged by EpicCosplay employees.
8. EpicCosplay reserves the right to be able to use photos submitted for marketing purposes.
9. EpicCosplay reserves the right to be able change rules as necessary.
Now to everyone's favorite part, the PRIZES! We will be giving away three $15 gift certificates to the top three cosplays entered (chosen by the employees here at EpicCosplay). However, just to make this treat even sweeter, we will be awarding $5 to EVERY PERSON WHO ENTERS! Each individual (whether you submit one or two entries) will receive a $5 gift certificate to EpicCosplay! Pretty Epic, right?
The deadline to enter is October 31st, 2012 at 11:59PM Pacific Time. Submissions should be sent toKasey@epiccosplay.com. Winners will be announced by November 7th, 2012 on our Facebook, Tumblr, and Twitter accounts as well as our blog. Winners will also be notified directly via email.
That's all for now! If you have any questions, feel free to email our Director of Marketing, Kasey Zhong, at kasey@epiccosplay.com. Otherwise, good luck with your entries! We look forward to seeing them!
Jul 13, 2020

Category:

News
Comments: 0